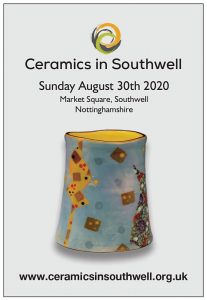 With great regret we have to confirm that
Ceramics in Southwell 2020 was cancelled
---
CERAMICS IN SOUTHWELL 2020

SUNDAY 30 AUGUST
10am to 4.30pm
Market Square
Southwell
NG25 0FS
---
EXHIBITORS – The following is a list of the exhibitors who had been due to take part: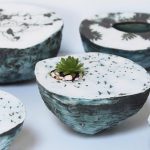 Kit Anderson
Handbuilt and slipcast ceramics decorated with Gum Bichromate photography.
Web:
www.fotoceramica.co.uk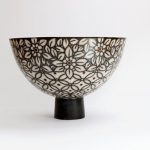 Debbie Barber
Smokefired & Naked Raku decorative ceramics.
Web: www.debbiebarber.co.uk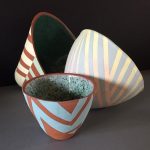 Anna Binns
Decorative ceramics.
Web: www.annabinnsjustjewellery.weebly.com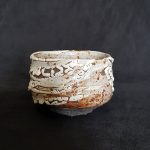 Stephen Booton
Gas fired domestic & decorative stoneware with a strong Japanese influence.
Web: www.stevebootonceramics.com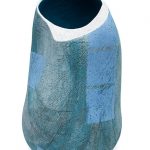 Katie Braida
Handbuilt earthenware vessels and forms.
Web: www.katiebraida.com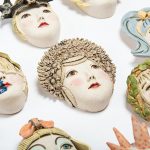 Jenny Chan
Hand-built figurative sculptures.
Web: www.jennychanartworks.com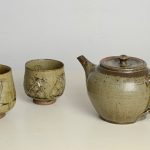 Charlie Collier


Stoneware – Domestic ware. Wood and gas fired, local slips and wood ash glazes.
Web: www.etsy.com/uk/shop/charliecolliershop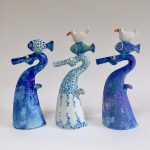 Sue Crossfield
Handbuilt forms inspired by landscape, seascape and marine life.
Web:

www.suecdrossfield.co.uk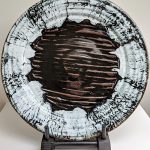 Ben Dodd
Thrown stoneware using ash glazes, gas fired in reduction.
Web: www.potterdoddceramics.co.uk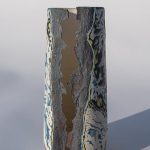 James Faulkner


Decorative stoneware, sculptural and vessel objects.
Web: www.JamesFaulkner.co.uk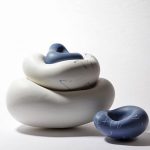 Julie Fewster
Slipcast porcelain vessels and sculpture.
Web: www.innerfinn.co.uk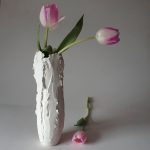 Jill Ford


Porcelain vases, bowls and tall standing forms thrown on the wheel, decorated with rich textural surfaces.
Web: jillford.com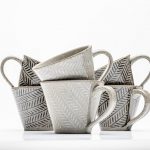 Jennie Gilbert
Recuction fired stoneware, decorative and functional
Web:
www.jenniegilbert.co.uk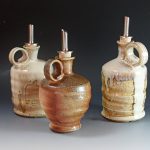 Carl Gray
Simple but highly considered thrown & altered functional forms juxtaposed against complex and rich wood fired surfaces.
Web: www.carlgrayceramics.co.uk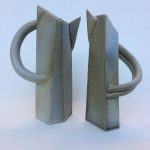 Janet Halligan
Trompe l'oeil sculpture and hand built abstract vessels in stoneware.
Web:
www.janethalligan-ceramics.co.uk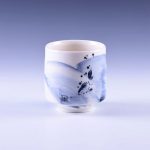 Richard Heeley
Blue and white porcelain.
Web: www.richardheeley.com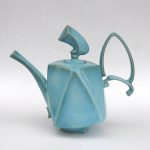 Jaroslav Hrustalenko
Shape and strong visual impression of energetic and graceful moves performed by dancers, swans, peacocks, live chess figures or fairies.
Web: www.hrustalenko.co.uk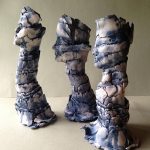 Susan Isaac
Sculptural, referencing the human form.
Web: www.susan-isaac.co.uk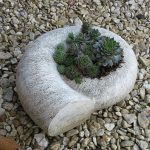 Jean Jenkins
Handbuilt stoneware vessels for indoor & outdoor spaces.
Web: www.jeanjenkins.co.uk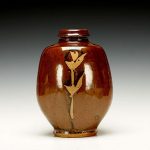 Jim Malone




Stoneware and some porcelain

.
Web: www.jimmalonepottery.co.uk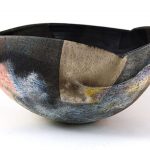 Nicholas Marsh


Vessels and sculptures with texture and flame painted surfaces.
Web: www.nicholasmarsh.com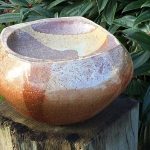 Susan Morton
Reduction fired stoneware.
Email: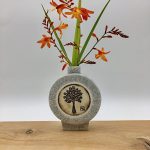 Lesley Nason


Hand built porcelain wall art, vessels and jewellery inspired by the British countryside.
Web: www.lesleynasonceramics.co.uk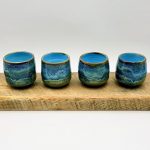 Terry Nason
Thrown, functional stoneware with colourful multi-layered glazes.
fb@terrynasonceramics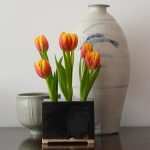 Oakwood Ceramics
Oakwood Gallery is a source of rare collectable studio pottery, both new and previously owned works will be on our stand at Ceramics in Southwell.
Web:
www.oakwoodceramics.co.uk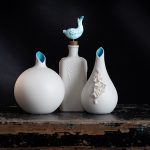 Jillian Riley


Slip Cast porcelain & parrian vessels with sculptured additions and illustrations.
Web: www.jillianriley.co.uk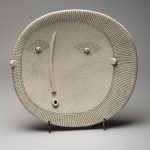 Guy Routledge
Handbuilt sculptural ceramics based on the figure & head.
www.guyroutledgeceramics.com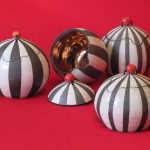 Ruby Sharp
Functional high fired stoneware and sculptural raku items for display.
www.rubysharppottery.co.uk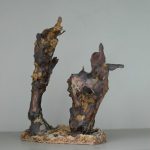 Angela Sidwell
Ceramic sculpture.
www.angelasidwell.com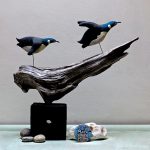 Mark Smith
Maritime sculptures using ceramics and recycled objects.
Web: www.marksmithceramics.com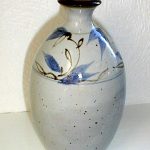 Ken Taylor
Reduction fired domestic ware and larger one-off pieces.
Web: NPA Website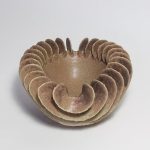 Sarah Villeneau
Slabbing and pinching techniques. The work is fired to stoneware in an electric kiln.
www.villeneau.co.uk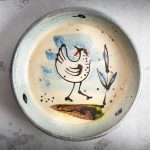 Josie Walter


Slip decorated earthenware.
Web: www.josiewalter.co.uk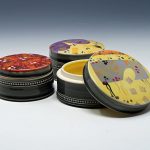 John Wheeldon
Earthenware decorated vessels.
Web: www.johnwheeldonceramics.co.uk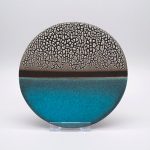 Emma Williams
Low fired decorative press moulded bowls, brooches and plates.
Web: www.ew-ceramics.co.uk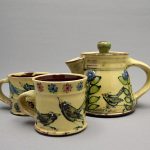 Katherine Winfrey
Slip decorated domestic earthenware.
Web: www.katherinewinfrey.co.uk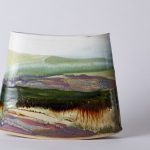 Penny Withers
Thrown and altered stoneware, colourful combined glazes.
Web: www.pennywithersceramics.co.uk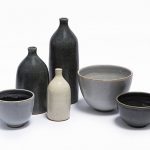 Alison Wren
Thrown contemporary tableware and decorative pieces.
aliwrenceramics@gmail.com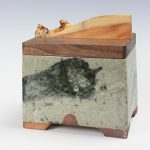 David Wright
Handbuilt, woodfired, individual boxes & vessels.
Web: www.davidwrightpottery.co.uk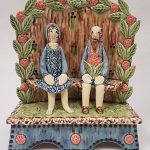 Paul Young
Slipware.
Web: www.paulyoungceramics.co.uk