Ceramics fair with
leading regional and national ceramicists.
CERAMICS IN SOUTHWELL 2023
was on
Sunday 27 August 2023
10am to 4.30pm
Venue: Market Square, Southwell,
Nottinghamshire NG25 0FS
See the list of exhibitors on the CIS 2023 tab.
---
You can also see what we did in:
2022, 2021, 2020, 2019 and 2018.
Ceramics in Southwell is organised on
a not for profit basis.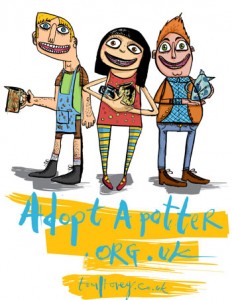 Supporting the Charity Adopt a Potter.