The following is a list of the exhibitors who will be taking part in Ceramics in Southwell 2018.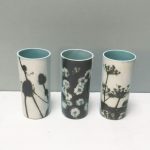 Kit Anderson
Hand built and slipcast ceramics decorated using the Gum bichromate photographic process.
Web: www.fotoceramica.co.uk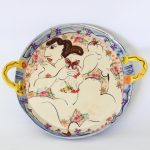 Karen Atherley
Decorative, colourful, figurative pots.
Web:
www.karenatherley.com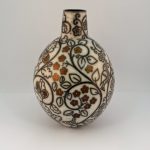 Debbie Barber
Decorative ceramics with exquisite patterns. Various techniques are used including Naked Raku. Bowls, vases & bird forms are slip cast or hand built.
Web: www.debbiebarber.co.uk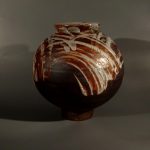 Stephen Booton
Wood/gas fired stoneware.
Web: www.stevebootonceramics.com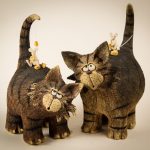 Jean Blood
Ceramic figures (mostly animals) with a touch of humour.
Web: www.oddbodsceramics.co.uk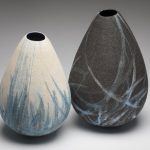 Katie Braida

Decorative vessels and forms.
Web: www.katiebraida.com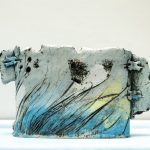 Gael Cherry
Hand built ceramic vessels. Wall hung.
Email: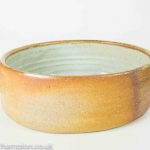 Brigitte Colleaux
Woodfired ash glazed domestic ware.
Web: www.poterie-brigittecolleaux.co.uk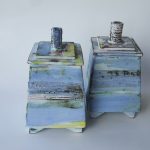 Dianne Cross

Hand built boxes, vases, vessels and wall pieces evoking the feeling of the shoreline. Black & white work referencing adobe architectural details & worn surfaces.
Facebook: Dianne Cross Ceramics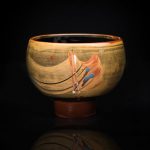 Francoise Dufayard
Contemporary Ceramics.
Web: https://sites.google.com/site/dufayardceramics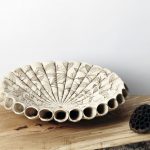 Lisa Ellul
Handbuilt vessels and wall art inspired by the natural world.
Web: www.ellulceramics.com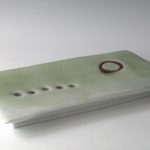 Antje Ernestus
Porcelain and stoneware pots with high temperature glazes. Gas fired.
Web: www.studiopottery.co.uk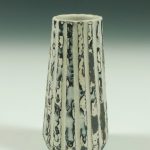 James Faulkner
Decorative and sculptural stoneware with layered slips and textured surfaces.
Web: www.JamesFaulkner.co.uk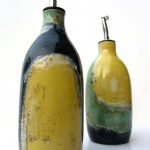 Michelle Freemantle
Thrown and press moulded domestic stoneware, with slip and inscribed surface decoration.
Web: www.creativelyoccupied.com
Jennie Gilbert
Reduction fired stoneware and porcelain, functional and decorative.
Web: www.jenniegilbert.com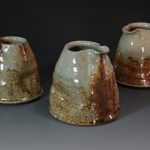 Carl Gray
Web: www.carlgrayceramics.co.uk
Susan Isaac
Hand built sculptural vessels and heads.
Web: www.susan-isaac.co.uk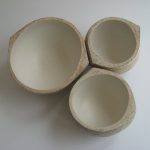 Jean Jenkins
Hand built stoneware.
Web: www.jeanjenkins.co.uk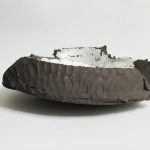 Jo Keogh
Abstract vessels formed using individually constructed moulds.
Web: www.jokeoghceramics.co.uk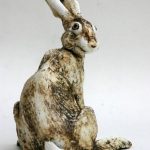 Jan Lewis-Eccleston
Porcelain and stoneware sculpture inspired by the natural world.
Web: www.craftmaker.co.uk/janlewiseccleston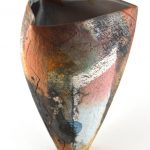 Nicholas Marsh
Thrown outdoor and domestic stoneware, wood and electric fired.
Web: www.nicholasmarsh.com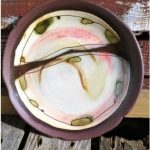 Andrew Mason
Robust tableware pots. Earthy deep red stoneware complemented with speckled cream coloured glaze or asymmetric motif patterned surface.
Facebook: AndyMasonCeramicsandFood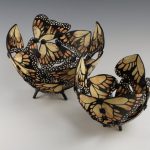 Fiona Mazza
Decorative.
Web: www.fionamazza.co.uk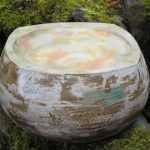 Susan Morton
Stoneware for home and garden – woodfired and electric fired with slips and glazes.
Email: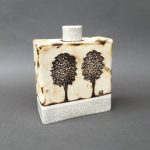 Lesley Nason
Handbuilt porcelain vessels, wall art and jewellery.
Web: www.lesleynasonceramics.co.uk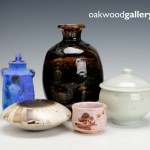 Oakwood Ceramics
Web:
www.oakwoodceramics.co.uk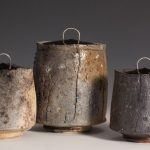 Stephen Parry
Wood-fired ceramics.
Web: www.spwoodfiredceramics.co.uk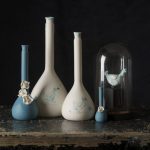 Jillian Riley
Slipcast porcelain and parian apothecary bottles with hand sculpted elements and b&w illustrations.
Web: www.jillianriley.co.uk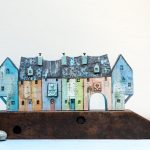 Mark Smith
Ceramics and mixed media maritime sculptures.
Web: www.marksmithceramics.com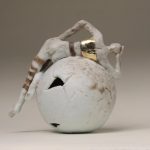 Emma Spence
Smoke fired figurative ceramics.
Web: www.emmaspence.org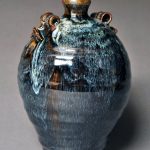 Ken Taylor
Wheel thrown domestic ware and one off pieces. Gas and woodfired.
Web: NPA Website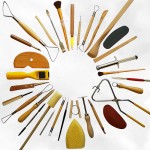 Top Pot Supplies
Web: www.toppotsupplies.co.uk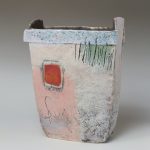 Craig Underhill
Slab built vessels with painterly surfaces.
Web: www.craigunderhill.co.uk
Trudy Weir
Stretched and laminated slab built vessels. Unglazed exterior.
Web: www.trudyweir.co.uk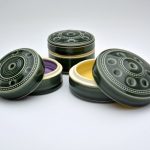 John Wheeldon
Tableware
Web: www.johnwheeldonceramics.co.uk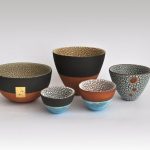 Emma Williams
Low-fired, press moulded bowls and brooches decorated with slips and textured glazes.
Web: www.ew-ceramics.co.uk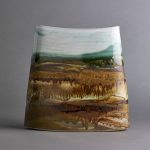 Penny Withers
Thrown and altered stoneware.
Web: www.pennywithersceramics.co.uk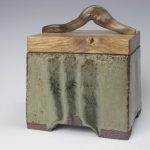 David Wright
Handbuilt, coiled, wood fired to stoneware.
Web: www.davidwrightpottery.co.uk